Prusament PLA Jet Black 1kg
What can you expect?
Prusament PLA is our own in-house made filament. The whole manufacturing process is closely monitored and tested - we guarantee ±0.02mm precision (± 0,03 for blends) and highly-consistent colors. You can inspect parameters of every spool we made at prusament.com. Check the sample spool!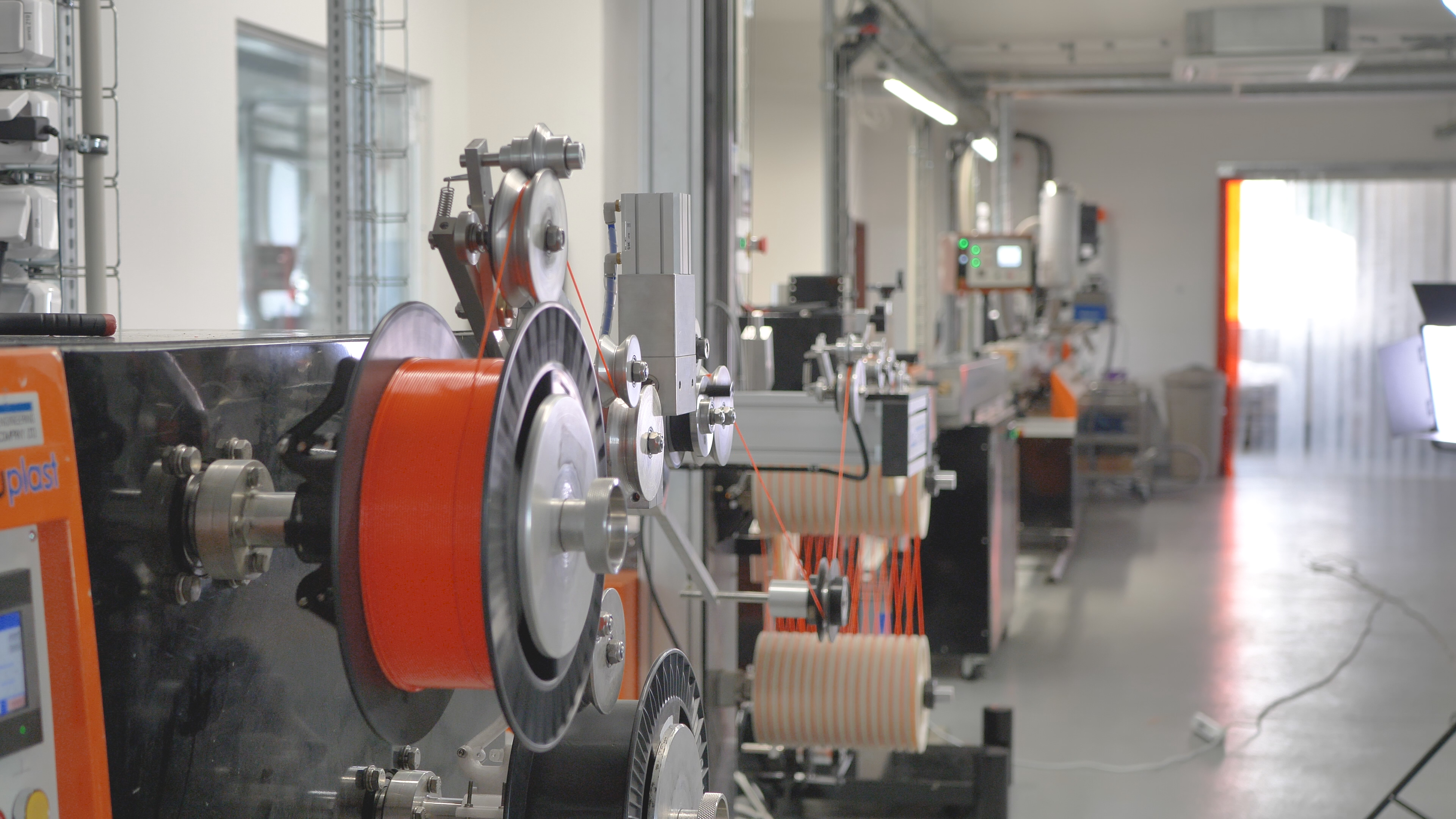 Manufactured In-House By Josef Prusa
We were not satisfied with the quality of filaments on the market. So we decided to make our own! Prusa Research is the only 3D printer manufacturer with its own filament production.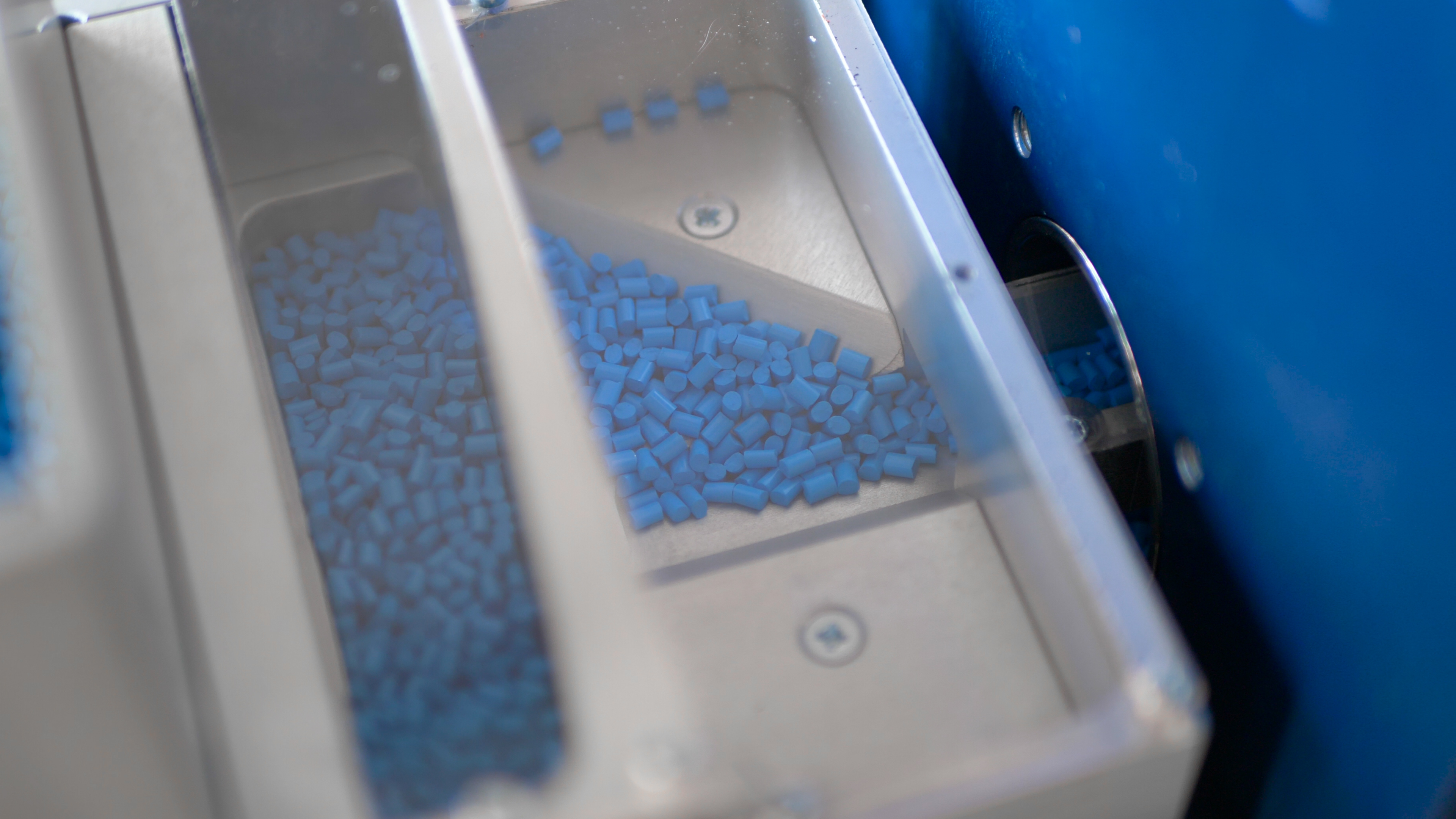 Premium-Grade Materials And Thorough Testing
The whole manufacturing process is closely monitored and tested – string diameter, color consistency, and mechanical properties – to make sure that every spool is perfect.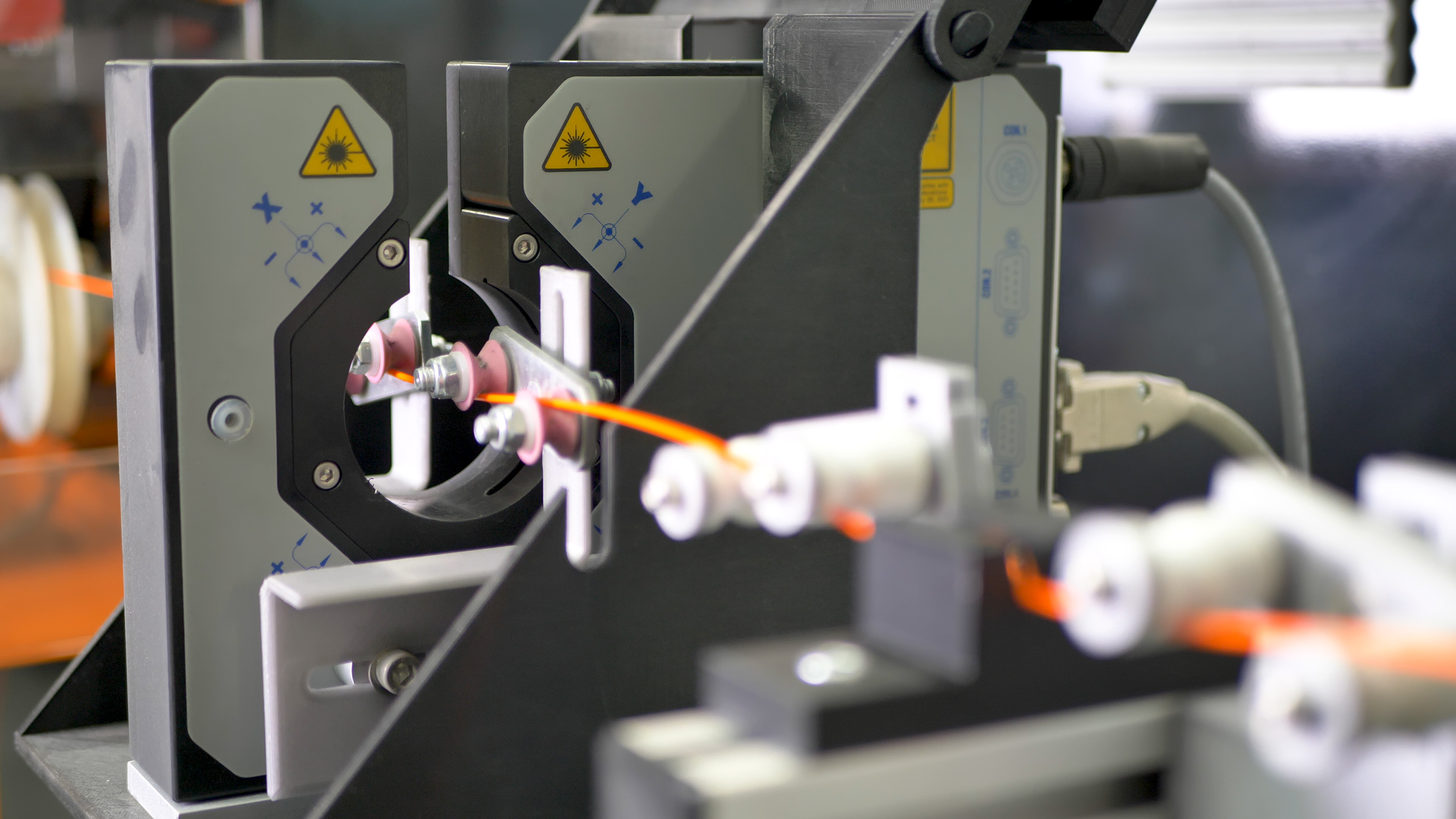 ± 0.02 mm Manufacturing Guaranteed Precision
We believe the industry standard of 0.05 mm isn't sufficient for perfect 3D printing. Instead, we guarantee ±0.02mm precision (± 0,03 for blends) and highly-consistent colors in our filaments.
High Quality You Can Check Yourself
We are the only manufacturer that gives the option to inspect parameters of every filament spool. Scan a QR code on the spool to see all details online (check the sample spool).
PLA melts at a relatively low temperature of about 175 degrees Celsius. Unlike so-called thermoset materials, PLA can be heated past its melting point multiple times with very little degradation. It's a hard material, but that also means it's somewhat brittle, and once it breaks, it likes to shatter. Only this material is proven for 50 microns layer height.
However, PLA is not a perfect material and, just like every other plastic, has some disadvantages. The low melting temperature also means low-temperature resistance. Parts start to lose mechanical strength at temperatures over 60 °C.
The combination of being low in UV and temperature resistance means that it's not ideal for outdoor use. Also, PLA is only soluble in chemicals like chloroform or hot benzene. So when connecting multiple pieces, you're better off using just glue.
Even though PLA is on its own food safe, we do not recommend repeatedly drinking or eating from your 3D prints. Because of the small fractures on the print surface, bacteria can build up in there over time. You can prevent this by applying a food-safe coating. When post-processing PLA, it's better to use wet sanding. Without water, you'll quickly start heating the plastic by friction, which will cause it to soften and make it hard to keep sanding.
Printing Setup
| | |
| --- | --- |
| Nozzle | 215 °C  |
| Heatbed | 50-60 °C  |
Basic Attributes
| | | | |
| --- | --- | --- | --- |
| | Easy to print | | Brittle |
| | Can print tiny parts | | Low temperature resistance |
| | Can print huge objects | | Difficult post-processing |
| | Hard and tough |   |   |
| | Low warping |   |   |
Notes
This PLA is made in-house by Prusa Research.
1.75 mm filament is manufactured with precision of ± 0.02 mm (±0.03 for blends)
Before printing, make sure the surface of heatbed is clean as described in 3D Printing Handbook.
To dry the filament, please follow the instructions in our article
Reviews
As with others, I've found this filament troublesome to print with. While I didn't hit adhesion issues, stringing was a major problem - I was never able to eliminate it, even at much lower temperatures than those I use for other colours of Prusament and other brands.Note that this is a very shiny filament when printed - I had expected a more matte finish. The shininess can make photographing models challenging.
Hansen Justin2 months ago
I am newer to 3d printing but I have done several successful prints with other colors. I have spent half the reel on wasted prints trying all kinds of settings. Not one success full print with this color. The bed layer adhesion is terrible but can at least be overcome with a glue stick (for even the smallest of prints this is needed). The worst is the layer separation. I believe that there is so much shrinking that the prints are literally ripping themselves apart by the force. This is laughable because the product description lists "low warping" as a benefit of this material.
Dailous Michael4 months ago
When it prints right, it's absolutely gorgeous! That said, Prusa Jet Black PLA isn't like any of Prusa's other PLA's I've worked with. The Jet Black is extremely oozy at 215° C (the default slicer profile setting), but I found a setting of 210° C is best (at least for my printer), so creating a new profile took care of that issue. It also doesn't stick well to the PEI steel sheet (as another reviewer commented). It took a bit of playing around, but I found that using some glue stick rub into my sheet with an iso-propyl alcohol soaked cloth worked best. My prints stick to the bed and my prints are exactly as I'd expect, beautiful.