Original Prusa SL1S SPEED 3D printer
Original Prusa SL1S 3D printer is based on MSLA printing technology. Unlike the Original Prusa i3 machines, this printer uses a high-resolution (MONOCHROME) LCD panel and a UV LED array to cure thin layers of resin to achieve an unprecedented level of detail.
This is a fully assembled printer. You can also buy a bundle of printer and Curing and Washing Machine.
Original Prusa SL1S produces high-quality prints with even more detail than the Original Prusa SL1. It is compatible with a wide range of resins for various applications.
The printer also includes a free 0,5kg bottle of Prusament resin!
The Original Prusa SL1S SPEED is here! Compared to the original SL1, the new SL1S offers vastly improved print quality, a 25% larger print area, and up to three times faster printing with only 1.4 second exposure time per layer. Short exposure times combined with the built-in tilt mechanism enable you to print up to a 150mm tall object in three hours.

The SL1S is the perfect choice for producing extremely detailed 3D prints - fast! No matter whether you want to produce highly detailed sculpts, design and prototype, or you need a reliable workhorse for your workshop or lab, the SL1S delivers outstanding results across the board. We also offer an upgrade kit for your SL1.
Winter holidays are just around the corner! If you decided to buy one of our 3D printers for someone else and you're not sure if the package is going to make it in time, you can download and print one of our gift cards. Add a personal message and give them the card to let them know their 3D printer is on its way!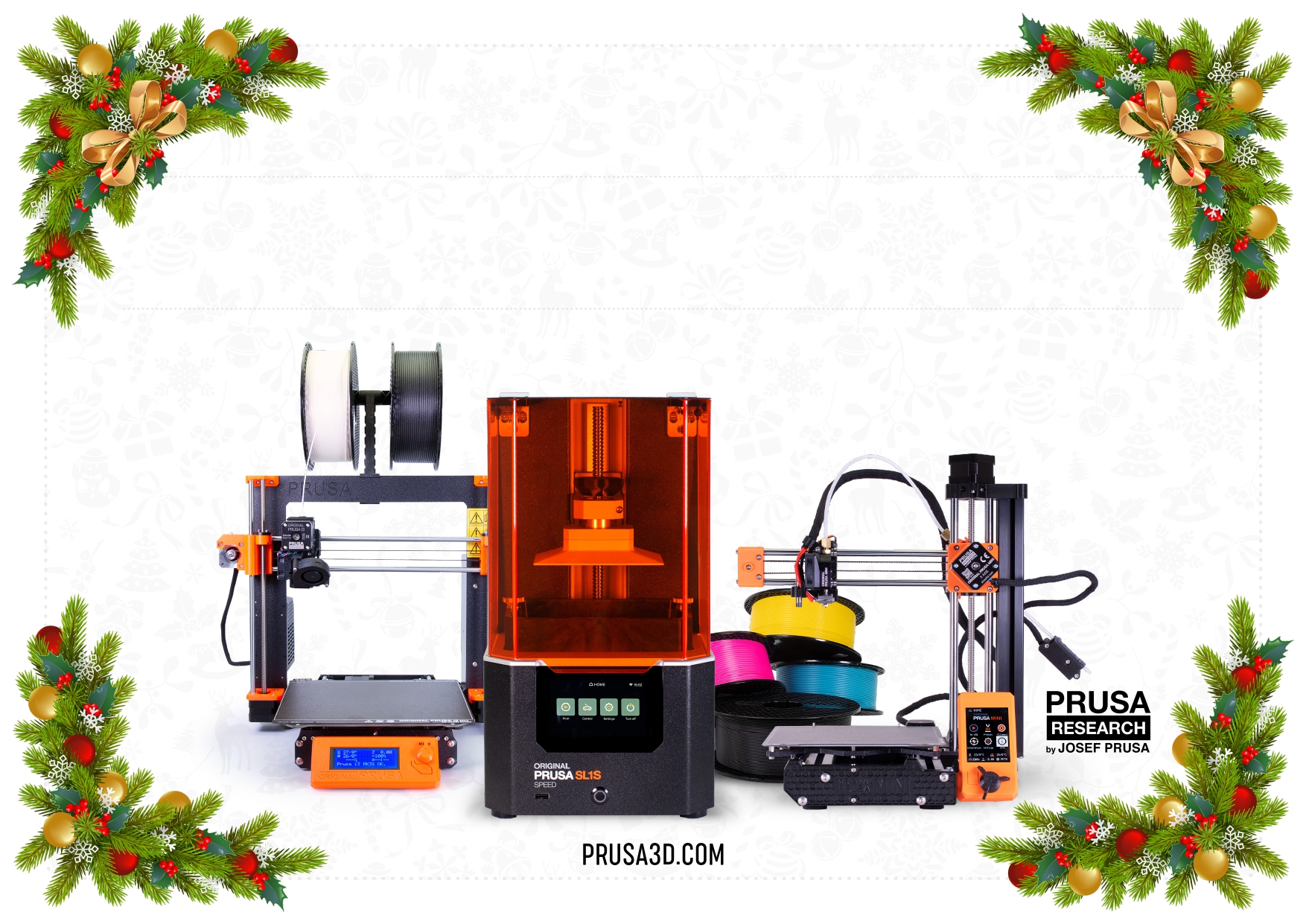 Main Features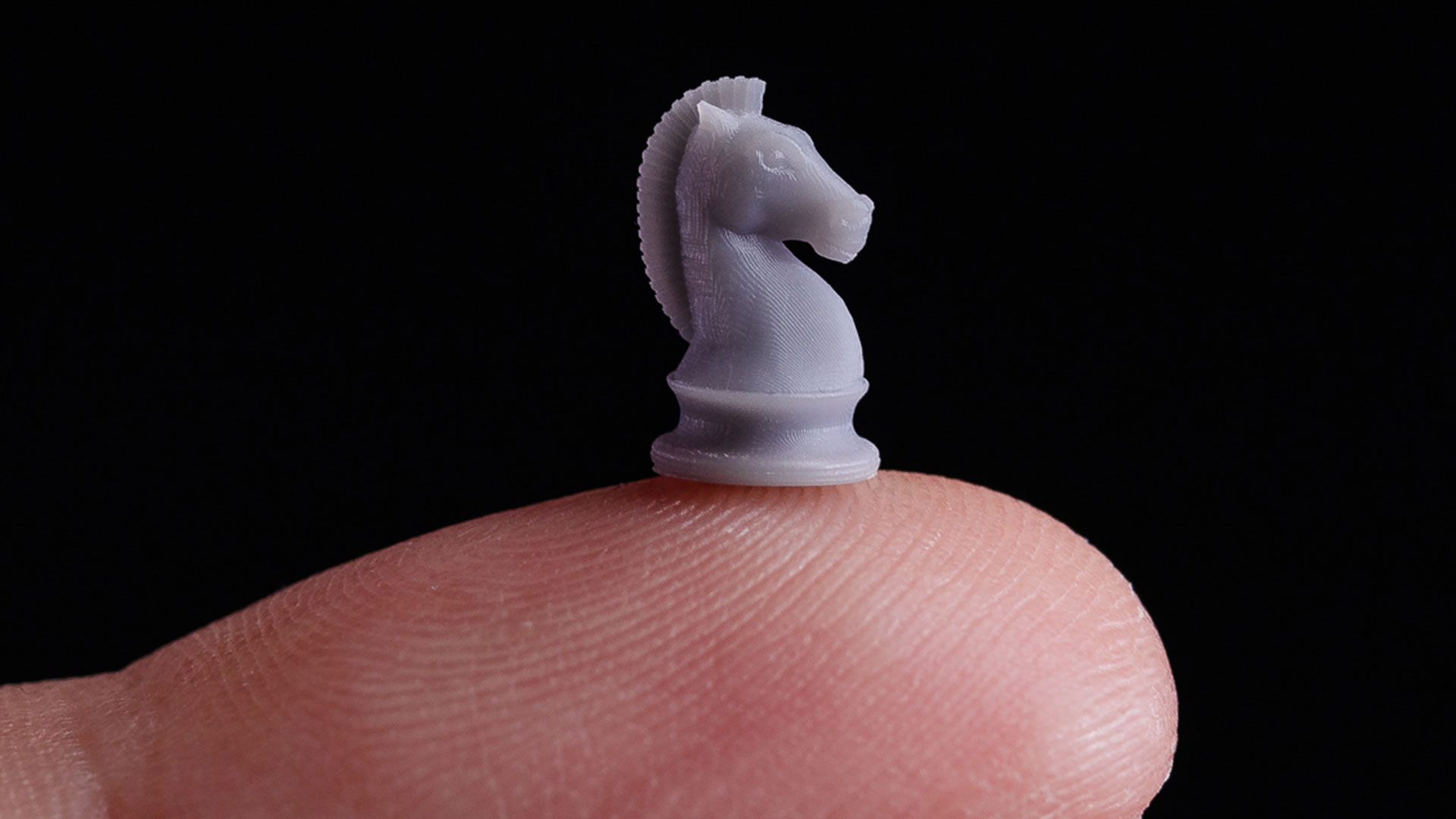 Great Print Quality
The SL1S features a new 5.96'' monochrome LCD with a physical resolution of 2560×1620p. Taking advantage of the completely reworked optics and the new monochrome display technology, the SL1S offers a vastly improved print quality compared to its predecessor.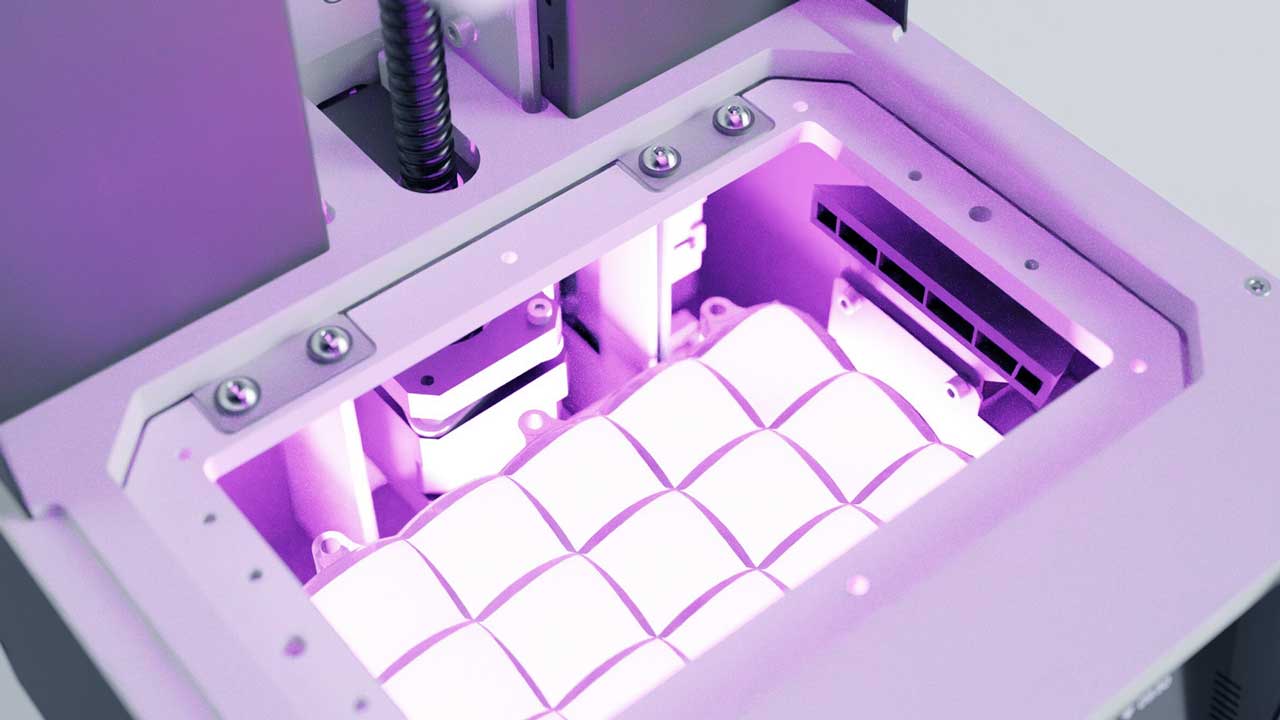 Our Fastest Printer Ever
With our custom-made optics system and completely reworked UV LED panel, the SL1S can easily reach a 1.4 second exposure time per layer with standard 405nm resins. This is especially useful for small-scale production or prototyping projects - you can print more in less time.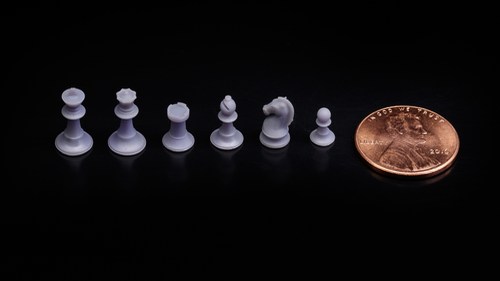 High Printing Speed, Amazing Details
Featuring a high-resolution 5.96'' LCD monochrome display (2560×1620p) and reworked optical system with four times more powerful UV LED panel, the SL1S produces even more detailed 3D prints. Common 405nm resins require only 1.4 seconds of exposure time per layer. Short exposure times enable much easier use of advanced materials.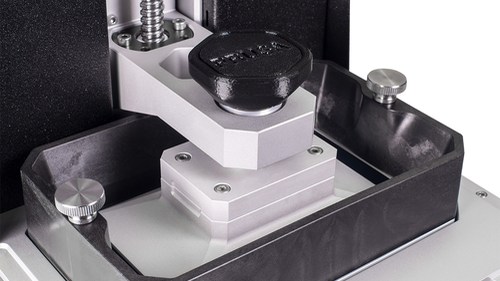 High-Quality Materials and Rigid Body
We have built the Original Prusa SL1S 3D printer around a rigid, heavy aluminum body, which minimizes vibrations and ensures the best possible printing performance even when printing thin and highly detailed geometry. The SL1S features a quick-release mechanism, which maintains the Z-axis calibration.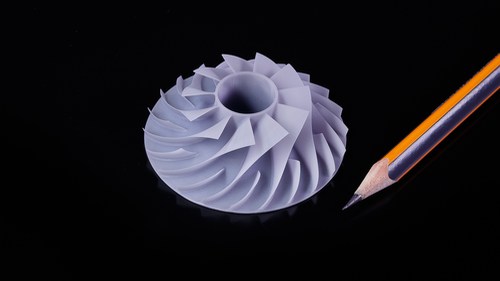 For Newcomers and Professionals
The SL1S is more than just a machine for producing figures and statues. With professional-level print quality, extensive documentation, low running costs and 24/7 tech support, the SL1S is perfect for newcomers and professionals alike. Its predecessor, the SL1, already found its way to hospitals and industrial companies.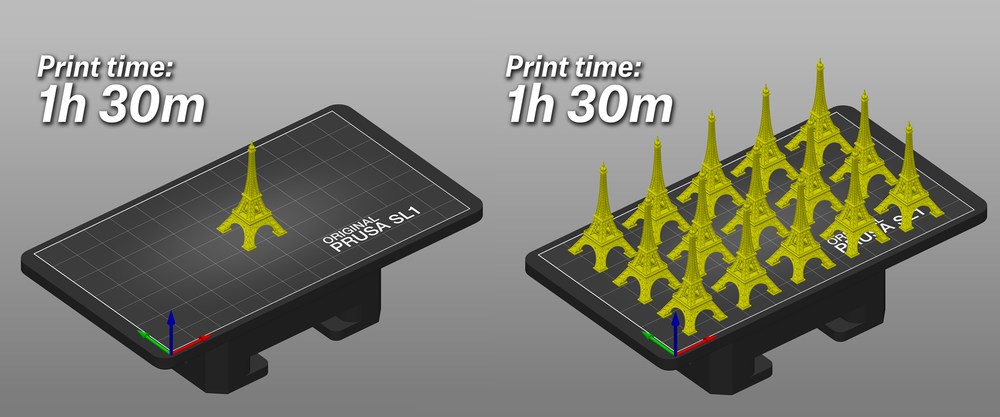 Full Support in PrusaSlicer
The SL1S is fully supported in the latest releases of PrusaSlicer, our internally developed and regularly updated slicing software. Take advantage of hollowing, automatic support generation, easy object manipulation and many other tools. PrusaSlicer also contains factory-tested profiles for dozens of resins.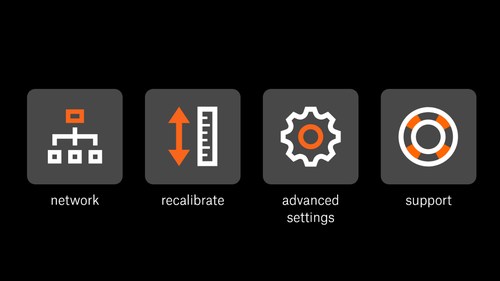 Touch Controls, Network Features and more
Upload your print files over network and perform over-the-air firmware updates. The SL1S comes packed with modern technologies that make 3D printing easier, safer and more convenient than ever before. On-screen wizard will guide you through the whole setup process. You will be ready to print in no time!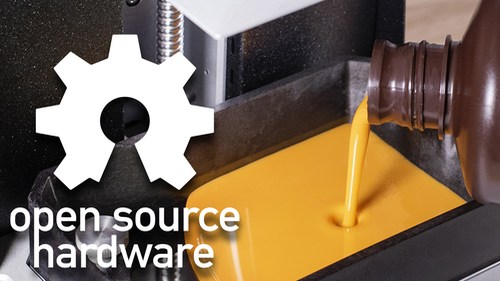 Open-source with Support for 3rd party Resins
Just like all the Original Prusa i3 3D printers, the SL1S is also completely Open Source! This means (among other things) full support for 3rd party resins (405nm). No proprietary vats, resins or FEP films! You can buy 3D printing supplies anywhere you want.
Awards & Press Reviews
Thanks to all of these (and many other) features, the MK3S became the "Best 3D Printer" according to ALL3DP. The MK3S is also the highest-rated 3D printer, and the "Editor's Choice", in the prestigious MAKE:MAGAZINE's Digital Fabrication Guide 2019. The MK3S is also featured in TechRadar's Best 3D printers of 2021 as The best all-around 3D printer. NY Times wrote that "...of the 11 printers we've tested over the past five years, the Prusa i3 MK3S printer has produced the largest and best-looking prints." According to ZDNet, the MK3S is "The best pro-sumer 3D printer under 1000 USD."
Specifications
Technical Parameters
Display type Monochrome LCD with high-performance lens system
LCD resolution 5.96'', 2560×1620p
LCD lifespan / warranty 2000 hours
Print volume size 127×80×150 mm
Layer exposure time 1.3 - 2.4 seconds depending on material and layer height
Tilt time 3 seconds
Supported layer heights 0.025-0.1 mm
Minimal layer height 0.01 mm
Supported materials UV sensitive liquid resin (405nm), long-exposure materials supported
Connectivity: USB, Wi-Fi, LAN
SL1S printer box dimensions: 320×450×500 mm (X×Y×Z)
SL1S dimensions: 8.8×9.3×15.7 in / 225x237x400 mm (X×Y×Z)
SL1S energy consumption while printing: ~100W (±5W)
List of Features
Quick-release platform - maintains calibration. No need to recalibrate the printer when the platform with the print is removed.
Assisted Wizard for quick and easy setup and calibration
Motorized tilting bed - prevents layer shifts, stirs the resin, enables faster printing, improves reliability
Resin tank with non-proprietary FEP films - easy and cheap replacement, low running costs
Silent operation with Trinamic drivers (auto-homing function)
Advanced LCD cooling system improves performance and extends the life of internal components
Rear fan with a carbon filter to minimize odors around the printer
Safety features: resin level sensor, safety vat under the tilt mechanism to protect the internal parts against minor resin spills
Fully-featured network interface: control your printer through your web browser
Free 0,5kg bottle of Prusament Resin Tough included
Original Prusa CW1S
CW1S is a post-processing device for resin-based 3D prints. The CW1S is a 4-in-1 device, which makes the otherwise long and messy process a breeze. What it can do?
WASHING
The finished print has to be washed to remove the uncured resin from its surface. CW1S uses a stainless steel tank for isopropyl alcohol and a magnetic propeller. The magnetic propeller movement stirs the liquid, so it gets to every part of the model. This method is less aggressive compared to ultrasonic cleaning and works very well even with very small objects.
DRYING
Drying a washed model is yet another feature of the multipurpose CW1S. Before the washed model is cured with UV-light, it has to be dried in order to avoid resin residue stains.
CURING
Curing the model with UV-light is an essential part of the resin printing process. Printed objects are usually soft, so treating them with UV light gives them optimal surface properties.
Resin Pre-heat
Resins tend to change their state while being stored, that is the reason to shake the bottle with resin well before printing. However, CW1S can also preheat the resin before printing it, thus getting it to the ideal printing temperature and state for the best performance of the SL1S and the resin itself. 
Warranty info
The pre-assembled Original Prusa SL1S printer is covered by a 24-month warranty for end customers in the EU and 12 months for businesses and non-EU customers.
Wear and tear category components and consumables are excluded from this warranty. The warranty period begins with the day when the customer receives the goods.
WARNING: The exposure display and the FEP foil fall into the category of normal wear and tear components, which are not covered by our standard warranty. Instead, the warranty of the exposure display covers a maximum of 2000 hours of printing - the SLA 3D printing process on the Original Prusa SL1S is considered the standard way of using and wearing the original display. The warranty of the FEP foil covers 10 cycles (print jobs). When used properly in accordance with the instructions in the official guides (such as the SL1S 3D printing handbook), the life expectancy of the FEP foil is several times longer.
Neither the Seller's liability for defective products nor the quality warranty applies to printers or parts damaged by handling, which is in conflict with the instructions and recommendations in the official manuals and guides, or improper handling caused by unofficial modifications, such as modifications to hardware or software.
Reviews
The Seller does not verify whether the published reviews come from consumers who have actually used or purchased the products or digital content or service. Reviews are provided by registered PRUSA ACCOUNT users.
---
Power Cable (US), Handbook (EN) (change)
Estimated leadtime 3–4 weeks
Note that other items in the order may affect the total leadtime.