Prusament PC Blend Carbon Fiber Black 800g
What can you expect?
Prusament PC Blend Carbon Fiber (PCCF) is a PC Blend filled with carbon fibers to improve its strength, toughness and temperature resistance. Unlike the unmodified PC Blend, PCCF comes with great dimensional stability, good resistance to UV light and common chemicals, better tensile strength and toughness, but most importantly with high-temperature resistance.
You can inspect the parameters of every spool we made at prusament.com. Check the sample spool!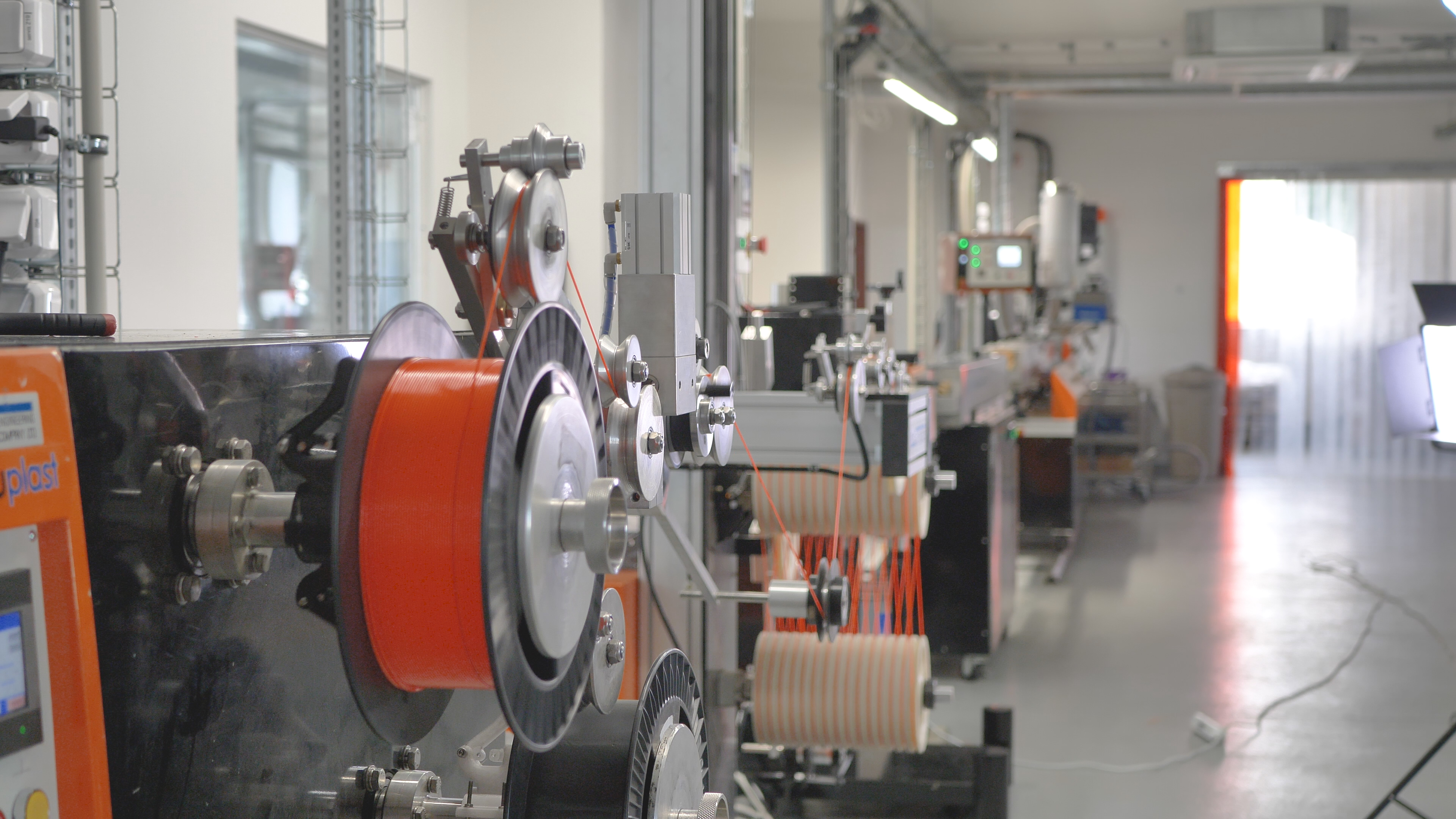 Manufactured In-House By Josef Prusa
We were not satisfied with the quality of filaments on the market. So we decided to make our own! Prusa Research is the only 3D printer manufacturer with its own filament production.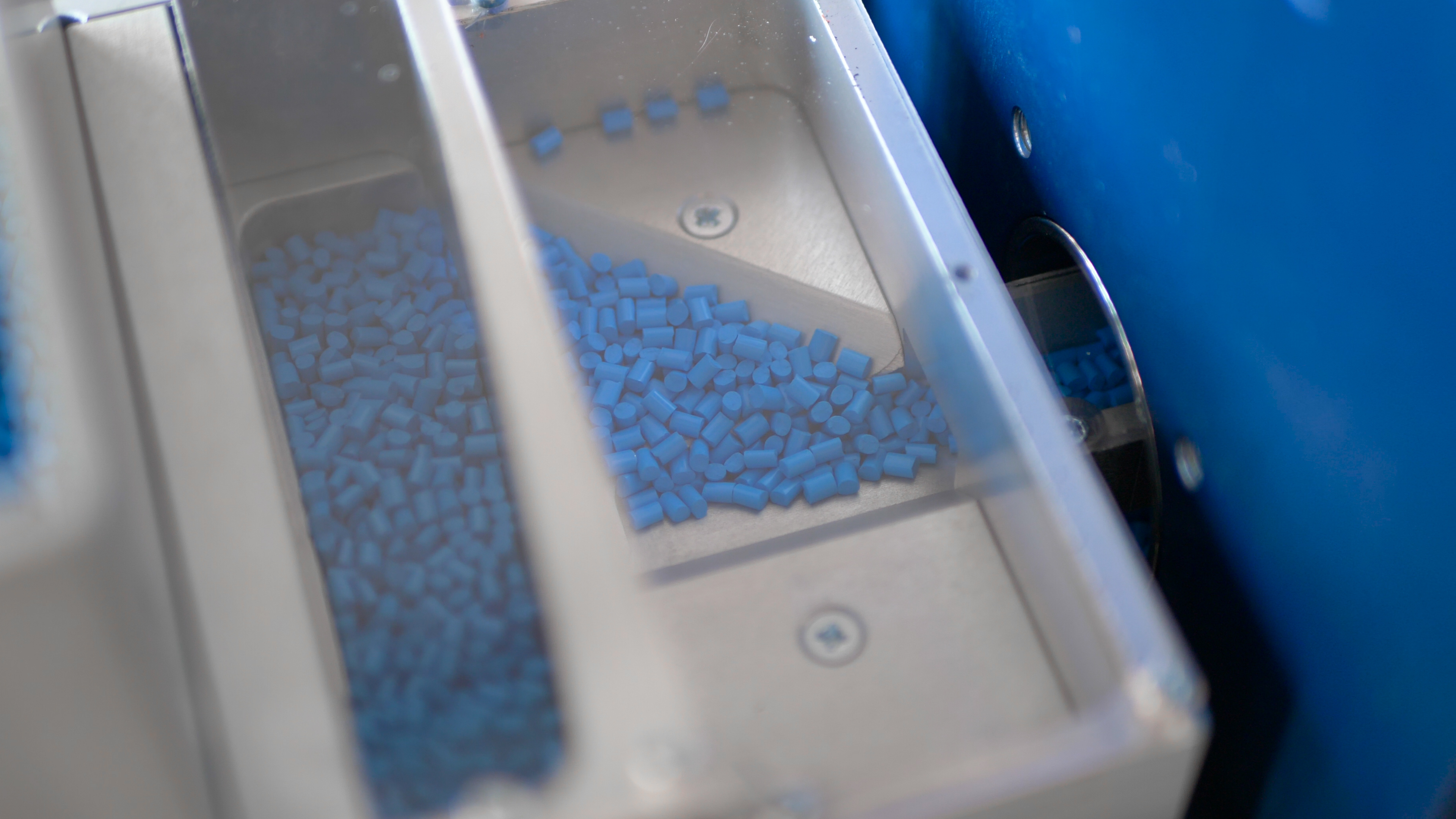 Premium-Grade Materials And Thorough Testing
The whole manufacturing process is closely monitored and tested – string diameter, color consistency, and mechanical properties – to make sure that every spool is perfect.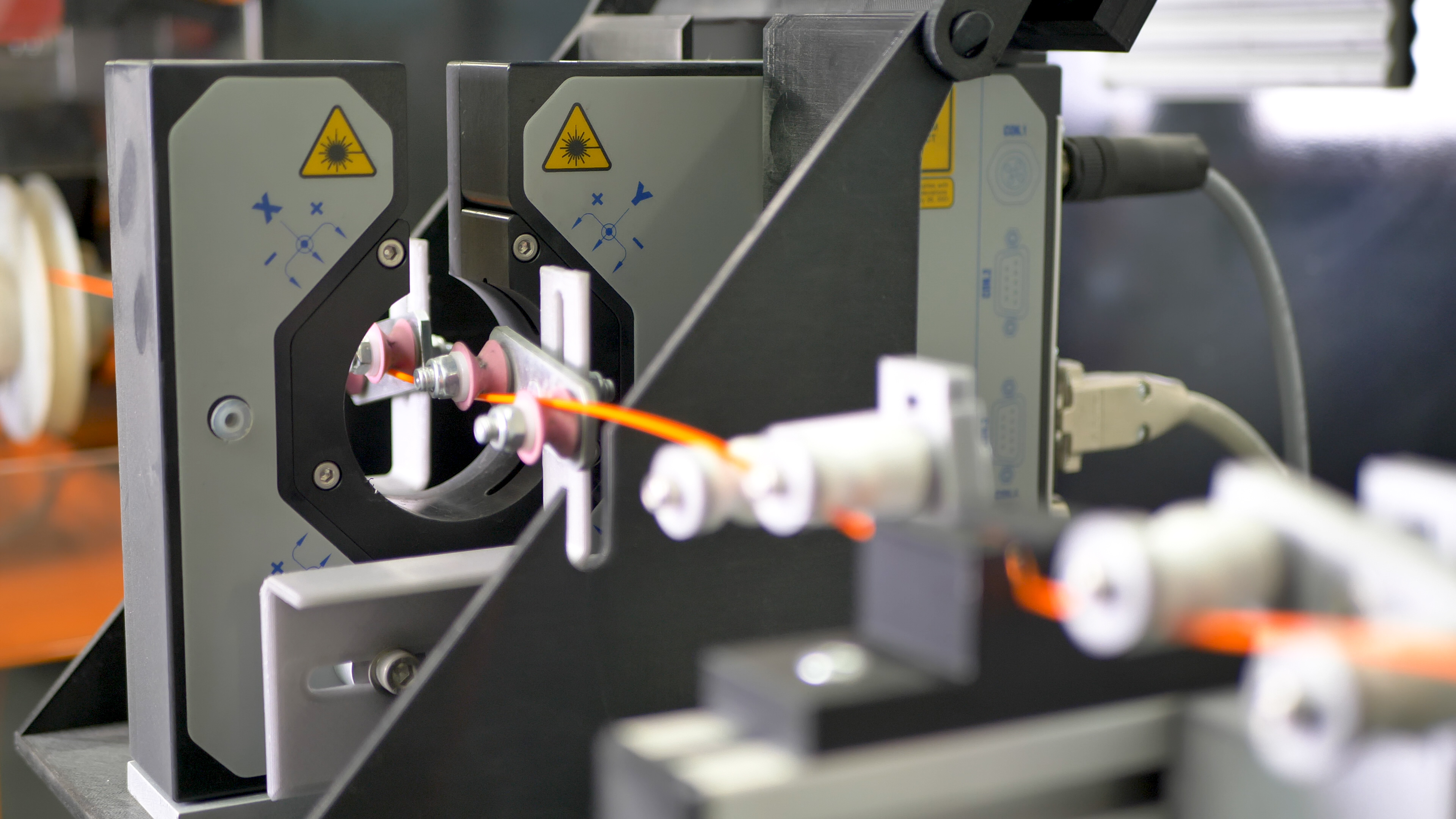 ± 0.04 mm Manufacturing Guaranteed Precision
We believe the industry standard of 0.05 mm isn't sufficient for perfect 3D printing. Instead, we guarantee ±0.04mm precision and highly-consistent colors in our filaments.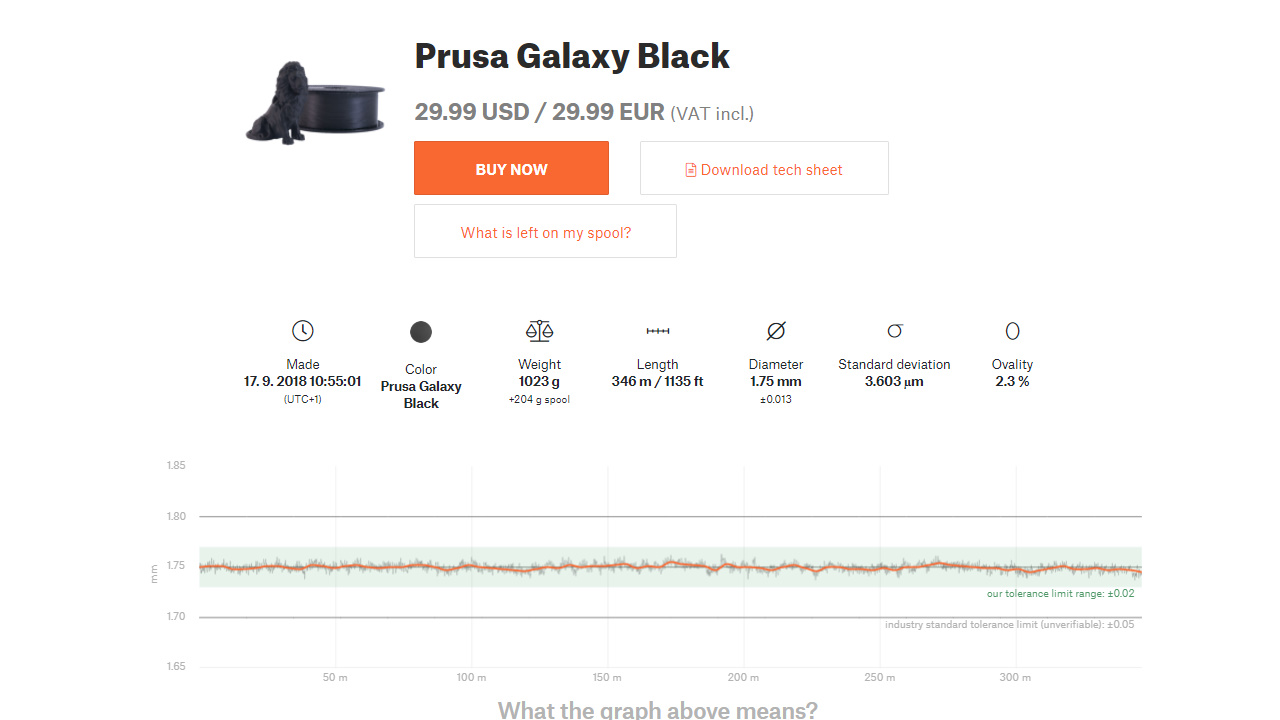 High Quality You Can Check Yourself
We are the only manufacturer that gives the option to inspect parameters of every filament spool. Scan a QR code on the spool to see all details online (check the sample spool).
Read more about Prusament in general in the article at PrusaPrinters.org and about Prusament PC Blend Carbon Fiber Black in this article. Or just visit Prusament.com!
About PC Blend Carbon Fiber
PCCF (Prusament PC Blend Carbon Fiber) has similar printing qualities to unmodified PC Blend but the addition of the carbon fibers makes it even stronger, more resilient, more temperature resistant, and dimensionally stable.
Unlike pure PC Blend, PCCF practically doesn't warp and has a nice matte surface. Compared to other materials, PCCF has good resistance to UV light and common chemicals. The PCCF is slightly lighter than unmodified PC Blend, with approx. 5% difference.
Carbon fibers inside the filament are made by recycling waste from the manufacturing process or from carbon composites after the end of their lifespan.

PCCF is ideal for printing mechanical parts and heat-stressed components, for example, various gears and machine parts requiring heat resistance over 100°C. Probably the greatest advantage of PCCF, compared to PC Blend, is the possibility of printing large models without the necessity of using a heated enclosure.
Print preparation
It is necessary to use a hardened steel nozzle. Carbon fibers are a highly abrasive material and may damage a brass nozzle.
Powder-coated or satin TXT sheet provides good adhesion. Clean it with IPA (available in drugstores, for example) which works great not only with PCCF but with other materials too.

Pour a small amount of IPA on a paper towel and use it for cleaning the surface. To achieve the best results, clean the surface while it's cold. Keep in mind that higher temperatures will evaporate the alcohol before cleaning the surface. Also, don't forget that the heatbed preheated for printing with PCCF has a high temperature (110 °C) and may burn you if you touch it! Another possibility is cleaning the surface with warm water and a few drops of dish cleaner on a paper towel. You can also use denatured alcohol.

We don't recommend printing with PCCF on a smooth PEI sheet. This material adheres greatly to the PEI surface and may cause damage to it. This type of damage is not covered by the warranty. If you need to print on a smooth surface, spread a thin layer of paper glue stick on it.

Also, if you often print with PCCF on the satin sheet, we recommend using a glue stick to prevent surface wear-out.
You can find more in-depth printing tips in our article at PrusaPrinters.org
Printing Setup
| | |
| --- | --- |
| Nozzle | 285±10 °C |
| Heatbed | 110±10 °C |
Basic Attributes
| | | | |
| --- | --- | --- | --- |
| | Great mechanical properties (tenacity and toughness) | | Requires hardened stainless steel nozzle |
| | Excellent temperature resistance (114 °C) | | Breakable filament (unlike Prusament PC Blend) |
| | Possibility of annealing (improving resistance up to 130 °C) |   |   |
| | Dimensional stability – easy printing, possible to print large models |   |   |
| | High wear resistance |   |   |
| | Good UV stability and resistance to common chemicals |   |   |
| | Highly attractive matt black surface |   |   |
| | Lighter than unmodified Prusament PC Blend |   |   |
| | Enclosure not needed |   |   |
| | No need for drying prior to printing |   |   |
| | Using recycled carbon fibers from the manufacturing process |   |   |
Notes
Prusament PC Blend Carbon Fiber Black is made in-house by Prusa Research.
1.75 mm filament is manufactured with a precision of ±0.04 mm.
The recommended maximum temperatures of drying for Prusament PCCF are 60 °C for a minimum of 4 hours.
Reviews
This has quickly become my favorite filament to print with. I use it in my Mini+ using an E3D V6 all metal hotend with the requisite hardened steel .4 nozzle. There is no stringing or warping at all printing at 280C with a 100C bed. An absolute pleasure to work with. Many other people must share these feelings, otherwise it would be in stock more often ;).
Due to the nature of the carbon fiber, "Carbon fibers inside the filament are made by recycling waste from the manufacturing process or from carbon composites after the end of their lifespan," the product results in very expensive garbage. I keep it around in case I need to print something that is long, thin and tall because it warps very little, if any at all. As far as strength goes.... "it's disappointing" is an overstatement.
Campbell Carl2 months ago
This is one of the greatest filaments I've ever printed with, possibly the best. Granted, I've mostly worked with hobby-level stuff, not professional engineering materials. But in my years of printing, I've never had a filament that required so little tuning to get a nearly perfect finish. I even tried throwing a wide range of temperatures and extrusion speeds at it, and it pretty much performs the same as long as it's it's over 280C. And it is BY FAR the most dimensionally stable filament I've ever used. The one place that got me caught up recently was when I went to change out the first roll to the next, I couldn't figure out why the 2nd was under extruding so much. Turns out I had cranked my extruder (BMG) tension a bit harder than the time before and this was causing skipping. The harder I cranked it the more skipping I experienced, which makes sense, but this filament seems to be a bit more sensitive to it than PACF which I'm used to. So go easy on the extruder tension. Otherwise, it's a DREAM. Just wish I could get a notification when it's back in stock.