Original Prusa i3 MK3S+ Enclosure Bundle
The Original Prusa i3 MK3S+ is the latest version of our award-winning 3D printers. We have upgraded the MK3S with a brand new SuperPINDA probe for improved first layer calibration, added high-quality bearings and made various useful design tweaks.
The printer includes one Smooth PEI Sheet.
By purchasing the assembled MK3S+ you gain
free access to our online course
and, in addition, you enter our
discount program
; 10% for selected filaments and 10% for all subsequent orders of assembled MK3S+ printers.
The Original Prusa i3 MK3S+ is the latest version of our award-winning 3D printers. We have upgraded the MK3S with a brand new SuperPINDA probe for improved first layer calibration, added high-quality bearings and various useful design tweaks to make the printer easier to assemble and maintain. The MK3S+ includes all the proven features of the previous models, including the heatbed with removable PEI spring steel print sheets, automatic Mesh Bed Leveling, filament sensor, power loss recovery (power panic) and safety features. And it is still as silent as ever!
The functionality of the MK3S+ can be further enhanced by our unique Multi-Material Upgrade 2S for printing with up to 5 filaments simultaneously.
Main Features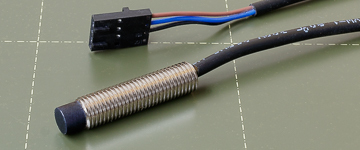 SuperPinda Probe
SuperPINDA probe features a hiqh-quality sensor for a fully-automatic Mesh Bed Leveling process. Before every print, the printer probes the bed in several places and creates a virtual heightmap of the print area. This process ensures that the first layer will always be spot on!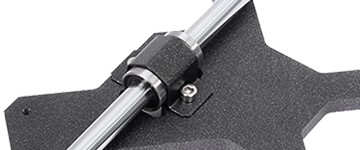 Quality Bearings & more
The MK3S+ features a new set of metal clips for the high-quality bearings on the Y-axis. The belt tensioning mechanism on the X-axis was reworked and the X-end plastic parts reinforced. The filament path in the extruder was altered for better support of flexible filaments.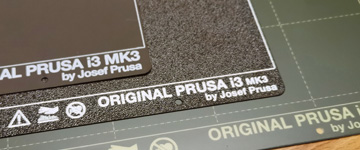 Removable Print Sheets
Spring steel sheets are easy to maintain and make removing the printed object from the print surface a breeze. We offer three types of print surface: smooth, textured and satin to cover all your needs when printing from a wide range of different materials - most of which do not require any special separation layers or surface preparation.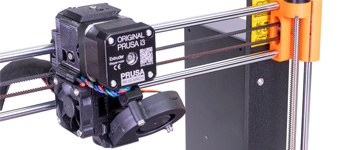 High-Quality Parts
The MK3S+ features an aluminum extrusion Y-axis assembly. Thanks to the milled dural frame, the MK3S+ is stable, rigid, and easy to assemble. Combined with our internally developed extruder featuring Bondtech gears and the E3D V6 hotend, the MK3S+ can print high-quality objects up to 210 mm in height.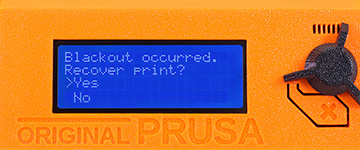 Power Loss Recovery
Are you afraid of a blackout ruining your 48-hour print? Worry no more - the MK3S+ can deal with that! The printer can fully recover from the loss of power and continue printing exactly where it left off. It detects power interruptions and shuts down the heatbed and extruder heating, and saves the last known location.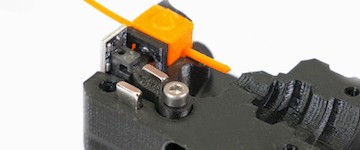 Filament Sensor
The MK3S+ further enhances the reworked extruder from the MK3S. The built-in filament sensor uses a reliable trigger system, which detects whether a strand of filament is inserted into the extruder. It can detect any type and color of filament and is not susceptible to mechanical wear.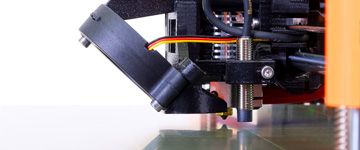 Mesh Bed Leveling
Thanks to the SuperPINDA probe, the MK3S+ can use the Mesh Bed Leveling process to compensate for microscopic imperfections of the print sheet, and inconsistencies caused by the assembly and stacking of the manufacturing tolerances of various parts. Achieving a great-looking first layer is quick and easy.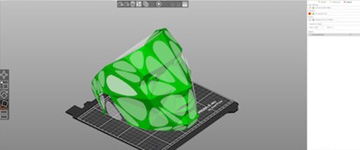 Slice with PrusaSlicer
Our internally developed multiplatform slicer comes with in-house made and fully tested profiles for all of our 3D printers and a wide range of filaments. With built-in tools, such as advanced support generation, cutting, automated object distribution, ironing and many others, you will turn your 3D models into print files in no time!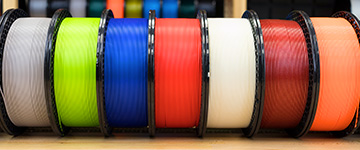 Support for a wide range of Materials
The MK3S+ is fully compatible with a wide range of various types of materials. No matter whether you want to print something for fun from PLA and flexible materials, or you need to produce durable prototypes from PETG, ASA, Polycarbonate and Polypropylene - the MK3S+ can handle them with ease.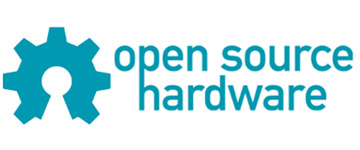 Open-source Hardware & Firmware
We develop firmware for all of our 3D printers and test every new version thoroughly before release. Ongoing development and regular updates ensure that our machines are packed with useful features, such as print sheet profiles, automated calibration, Mesh bed leveling, advanced diagnostics, remaining print time estimation, Octoprint support and more!
Technical Parameters
| | |
| --- | --- |
| Build Volume | 25×21×21 cm (9.84"×8.3"×8.3") |
| Layer height | 0.05 - 0.35 mm |
| Nozzle | 0.4mm default, wide range of other diameters/nozzles supported |
| Filament diameter | 1.75 mm |
| Supported materials | Wide range of thermoplastics, including PLA, PETG, ASA, ABS, PC (Polycarbonate), CPE, PVA/BVOH, PVB, HIPS, PP (Polypropylene), Flex, nGen, Nylon, Carbon filled, Woodfill and other filled materials. |
| Max travel speed | 200+ mm/s |
| Max nozzle temperature | 300 °C / 572 °F |
| Max heatbed temperature | 120 °C / 248 °F |
| Extruder | Direct Drive, Bondtech gears, E3D V6 hotend |
| Print surface | Removable magnetic steel sheets(*) with different surface finishes, heatbed with cold corners compensation |
| Printer dimensions (without spool) | 7 kg, 500×550×400 mm; 19.6×21.6×15.7 in (X×Y×Z) |
| Power consumption | PLA settings: 80W / ABS settings: 120W |
* Consumable parts, such as PEI sheets (smooth, textured, etc.) are not covered by warranty as the coatings are designed to diminish over time unless failure has occurred due to a defect in materials or workmanship. Cosmetic damage, including but not limited to scratches, dents, cracks, or other cosmetic damage is also not covered by the warranty. Only defective sheets on arrival are covered by warranty.
Prusa Product Passport
Curious about the carbon footprint of the MK3S+? As part of our sustainability efforts, we have prepared a thorough MK3S+ Product Passport, a document that covers everything from the origin of materials to maintenance and repairability - and much more!
Full Features List (January 2023 Edition)
Controller: EINSY RAMBo 8-bit board  with Trinamic 2130 drivers (256 microstepping), co-developed with Ultimachine, sensorless homing for X and Y axes
Mesh Bed Leveling: Advanced high-quality SuperPINDA sensor (Super Prusa INDuction Autoleveling sensor)
Print sheet profiles: Firmware supports print sheet profiles to store Live Z calibration data to enable quick switching between different print sheets. 
Filament sensor: IR sensor built-in, supports filament auto-loading. Print pauses when filament runs out.
Power Panic: Hardware-based, single G-code line accuracy
Ethernet connection: via Raspberry Pi (optional)
Wi-Fi connection: via Raspberry Pi (optional)
Advanced sensors: 3 thermistors, fans RPM monitoring, SuperPINDA
Calibration: Automatic, Mesh Bed Leveling, SelfTest
Print medium: SD card (16 GB card included)
Firmware update: via PC (USB cable)
PSU: Custom-made Delta PSU with hardware-based power panic
Advanced features: Automatic filament loading, steel sheet profiles, Octoprint compatibility and more 
New features introduced through firmware upgrades

Free sample of Prusament PLA ~ 2x25 g
Awards & Press Reviews
Thanks to all of these (and many other) features, the MK3S became the "Best 3D Printer" according to ALL3DP. The MK3S is also the highest-rated 3D printer, and the "Editor's Choice", in the prestigious MAKE:MAGAZINE's Digital Fabrication Guide 2019. The MK3S is also featured in TechRadar's Best 3D printers of 2021 as The best all-around 3D printer. NY Times wrote that "...of the 11 printers we've tested over the past five years, the Prusa i3 MK3S printer has produced the largest and best-looking prints." According to ZDNet, the MK3S is "The best pro-sumer 3D printer under 1000 USD."
6 reasons to buy the MK3S+
Great User Support
We offer 24/7 tech support via live chat and email in seven languages. Our printers come with detailed instructions and guides for easy assembly and maintenance. You can also visit our knowledge base, community forum, Facebook groups and official Blog, where we publish useful 3D printing tips and tricks, contests and more!
Advantages of an Assembled 3d Printer
Compared to the assembly kit, the assembled printer differs only in the form in which you receive it. The printer comes pre-assembled and tested right out of the box. To start your first print, simply plug it in, run the initial calibration, and you are good to go. It is an ideal choice for businesses where there is a need to start printing as soon as possible.
Built-in Safety Features
Original Prusa 3D printers are well-known for their reliability and safe operation. Every part of our printers is thoroughly tested in-house. The MK3S+ is equipped with three thermistors and comes with a custom-built high-quality Delta power supply. The printer can recognize issues with heating and stop operation to prevent damage.
Open-source and Community Friendly
All parts of our printer are open-source, which means we publish all source codes and blueprints online. The community around our products is huge and the feedback is overwhelmingly positive - don't believe us? Check out Facebook groups and YouTube videos! There's so much to do with your 3D printer - buying it is just the beginning!
Ready for the Multi-Material Upgrade 2S
Multi Material Upgrade 2S is our unique add-on option for printing with up to 5 different filaments simultaneously. Multi-material could be your next step in the 3D printing world and the MK3S and MK3S+ are completely ready for the upgrade! MMU2S also allows you to print a soluble support interface - check out the video!
Upgradability
One of the most popular features of the Original Prusa i3 concept is upgradability. When you buy our 3D printer, you can upgrade it later to a newer version, so you don't need to buy a whole new model every two years like, for example, your phone or laptop. We also keep supporting our 3D printers with regular firmware updates that bring new features!
Ready to print settings
We provide high print settings with the printer, so you don't have to dive into complex new programs the second you finish the build. You can start printing right away, and this gives you a great head start!
These settings are great for all kinds of objects, not just for a couple of prepared showpieces. After a while, when you're familiar with the printer, you can, of course, dive into tinkering ;-)
We are developing our own slicing software. PrusaSlicer is a feature-rich, frequently updated tool that contains everything you need to export the perfect print files for your Original Prusa 3D printer. But of course, we also have the settings for the third party slicers like Simplify3D, Cura, etc.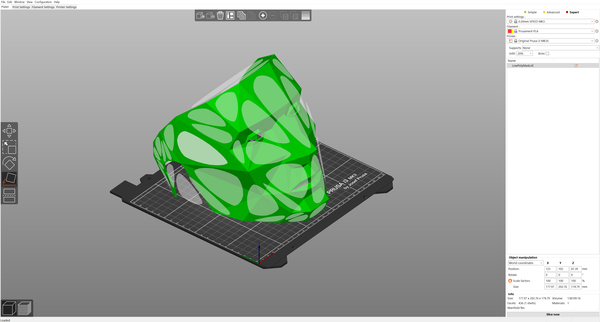 Discount program for Original Prusa i3 assembled printer owners
Our discount program for the Original Prusa i3 assembled printer owners gives you a 10% discount on subsequent orders of the Original Prusa i3 assembled printers and selected filaments.
How does it work?
To enter the discount program, you only need to purchase your first Original Prusa i3 assembled printer for the full price. After the assembled printer is delivered to you, your Prusa account automatically applies the 10% discount on the assembled i3 printers. So your next assembled i3 printer will be discounted by 10% :-). Make sure to be always logged into your Prusa account, to have the discount applied.
Along, with the discount on the assembled i3 printers, the discount does apply to selected filaments too. Most importantly including our high-precision filament, the Prusament!
MK3S+ vs MINI+ Comparison
 
Original Prusa i3 MK3S+
Original Prusa MINI+

Build volume

250 x 210 x 210 mm | 9.84 x 8.3 x 8.3 in
180 x 180 x 180 mm | 7 x 7 x 7 in

Layer height

0.05 – 0.35 mm
0.05 – 0.25 mm 

with 0.4 mm nozzle

Max travel speed

200+ mm/s
200+ mm/s

Max hotend/heatbed temp.

300 °C / 120 °C (572 °F / 248 °F)

280 °C / 100 °C (536 °F / 212 °F)

Mainboard

Einsy RAMBo 8-bit board with Trinamic 2130 drivers co-developed with Ultimachine

Custom 32-bit Buddy electronics with STM32 and latest Trinamic 2209 silent stepper drivers

MMU2S support

Yes

No

Extruder

Direct drive

Bowden system with 3:1 gearing

LCD screen

Monochromatic LCD

2.8″ graphic 65k color screen

Print surface

magnetic heatbed with removable PEI spring steel sheets

magnetic heatbed with removable PEI spring steel sheets

Filament diameter:

1.75mm

1.75mm

Number of materials (simultaneously)

1
1

Nozzle diameter

0.4mm (default) / other nozzle diameters supported

0.4mm (default) / other nozzle diameters supported

Supported materials

Any thermoplastic including Nylon and Polycarbonate

Most thermoplastics except Carbon filled

Filament sensor

Yes (IR)

Optional upgrade

Power panic

Hardware-based, single G-code line accuracy

Future software upgrade, single layer accuracy

Ethernet connection

Via Raspberry Pi

Yes

Wi-Fi connection

Via Raspberry Pi

Advanced sensors

3 thermistors + SuperPINDA, fan RPM sensors

3 thermistors + SuperPINDA, fan RPM sensors

Farm mode

No

Yes (upcoming feature)

Calibration

Automatic, Mesh Bed Leveling

Automatic, Mesh Bed Leveling

Print medium

SD card

USB drive / LAN

Firmware update interface

USB port

USB drive / LAN

Power supply

240W, custom made by Delta with Power Panic HW

160W, external adapter by Mean Well or Delta depending on the region

Kit price

799 USD / 849 EUR (VAT incl.)

429 USD / 459 EUR (VAT incl.)

Assembled printer price

1099 USD / 1159 EUR (VAT incl.)

459 USD / 489 EUR (VAT incl.)
Reviews
The Seller does not verify whether the published reviews come from consumers who have actually used or purchased the products or digital content or service. Reviews are provided by registered PRUSA ACCOUNT users.
I would like to share my experience with the Prusa printer.So far I have printed with printers around 400-500 €. There were always conversions / optimization necessary.In the hope to realize a safe / trouble-free workflow I had ordered a Prusa MK3s+ as a kit. The assembly was done in 2 evenings and worked smoothly. A great help was the online construction manual, since here, in contrast to the book, valuable tips from users were still included.After assembly, my printer immediately passed the self-test. Calibrate the bed and the first print could already be taken from the bed in a very good quality. That's how it has to be.Now after a few weeks I have already printed quite a lot. From my point of view, the problem-free printing and the good print result is due to the following factors1. firmware updates by Prusa (just fixed TEMP problems)2. slicer optimally tuned to the printer3. filament profiles in the slicer - easy to select - also many foreign brands (I use Fiberlogy, Extrudr, eSun and Prusament, among others) - works very well4. support - I contacted them, same day reply with solution - that's how it should be.5. prusa filaments- I have tried many things. The Prusa filaments are trouble free. Optics, adhesion, stringing, warping etc.A good concept with a good service and product updates ( hard + software ) beyond the purchase. I would buy a Prusa again.
I am the proud owner of 3 Prusa i3 MK3S the printers deliver top quality and are worth the money. Absolutely mature and well made from therefore 5 stars
Just received my printer a couple months ago. Built the enclosure it came with and everything went smoothly. Instructions were very clear and need to follow them closely and it will work as directed. I have used the chat service a couple times very late at night and received the answers I as I needed. Very nice and they knew what they were doing. Printing without problems when you get a file that is not corrupt. The problems have been with models that I downloaded and the issues were with the program and file, not the printer. The printer has worked so smoothly it is amazing. Very easy to use and once you get going and know the process it is very simple.The only negative thing was that I ate all my gummy bears right away (they sent a pack in each box) and didn't have any for the breaks I took while I was actually building the enclosure. You will not be disappointed. Thank you Prusa!!