3D Modeling in Fusion 360
The course is suitable for total beginners in Fusion 360. It is focused on tools usable for 3D printing purposes and is primarily intended for hobby or small-business users. However, it is also viable for aspiring professionals, as a solid base for further study. Even if you already have some 3D modeling experience, you might learn new tips and tricks and practice your skills by going through the four included sample projects on various topics.
In a moment after the purchase, you will get a confirmation email with a link. No extra registration is needed - you are already logged in with your Prusa Account credentials. The whole content of each course is unlocked right from the beginning. Please note that you cannot mix virtual products and normal e-shop items in one order.
Virtual product
The course follows this simple path:
Explain the general interface and introduce the basic terminology,
teach the basics of sketching (creating 2D drawings),
how to turn the drawings into solid 3D objects,
how to further modify those objects,
then practice everything on sample projects,
and finally, inspect and export your finished designs.
Certificate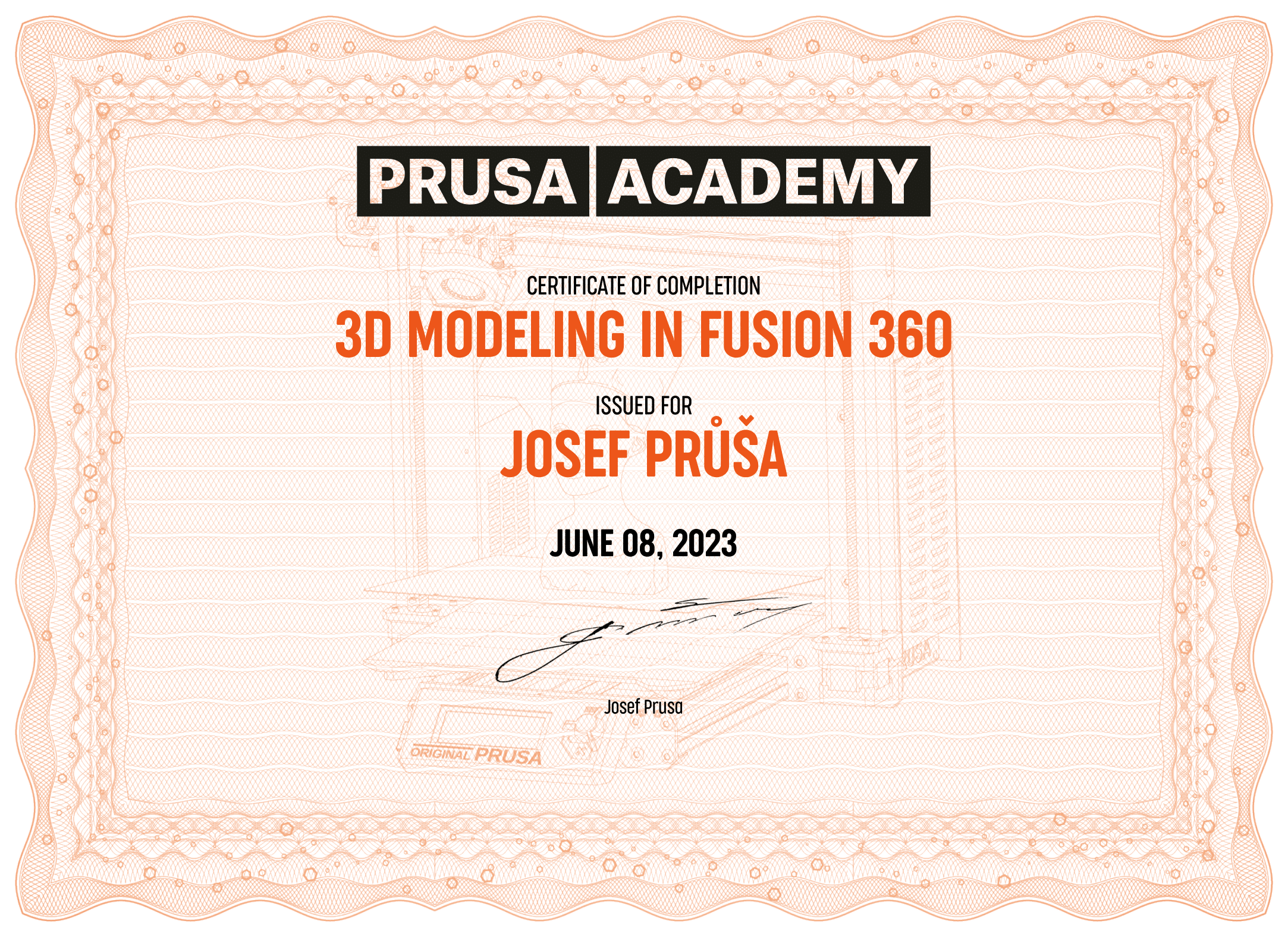 Each course contains quizzes to help you check your newly gained knowledge along the way. If you pass them all successfully, you will get a nice certificate with your name. Enjoy all the prestige, bragging rights, and new job opportunities that come with it! 🙂
Reviews
The Seller does not verify whether the published reviews come from consumers who have actually used or purchased the products or digital content or service. Reviews are provided by registered PRUSA ACCOUNT users.
Online course