Raspberry Pi Zero for PrusaLink
Raspberry Pi Zero W with pre-soldered pin header for PrusaLink.
Description
Add PrusaLink functionality to your printer and/or add your printer to Prusa Connect. The Raspberry Pi Zero W allows you to remotely control your 3D printer and attach additional peripherals like cameras. Our Raspberry Pi Zero comes with an already soldered pin header, so you can plug it into your printer's mainboard (RAMBo) right away. You'll just need to install the PrusaLink image on the microSD card (not included) and you can start controlling your printer remotely.

---
Raspberry Pi Zero W is a tiny computer that you can use in your projects in various ways. In particular, you can plug it directly into your Original Prusa MK3/S/+ printer to add PrusaLink / Prusa Connect functionality to it. You can also connect a camera to it, either the RPi camera via CSI port or a USB camera, using the USB OTG adapter. Other than using with our Original Prusa printers, the Raspberry Pi Zero W can work as a cheap and energy-efficient computer, that comes with 512MB RAM, on-board wireless network connectivity, Bluetooth 4.1, and a micro USB OTG port.
---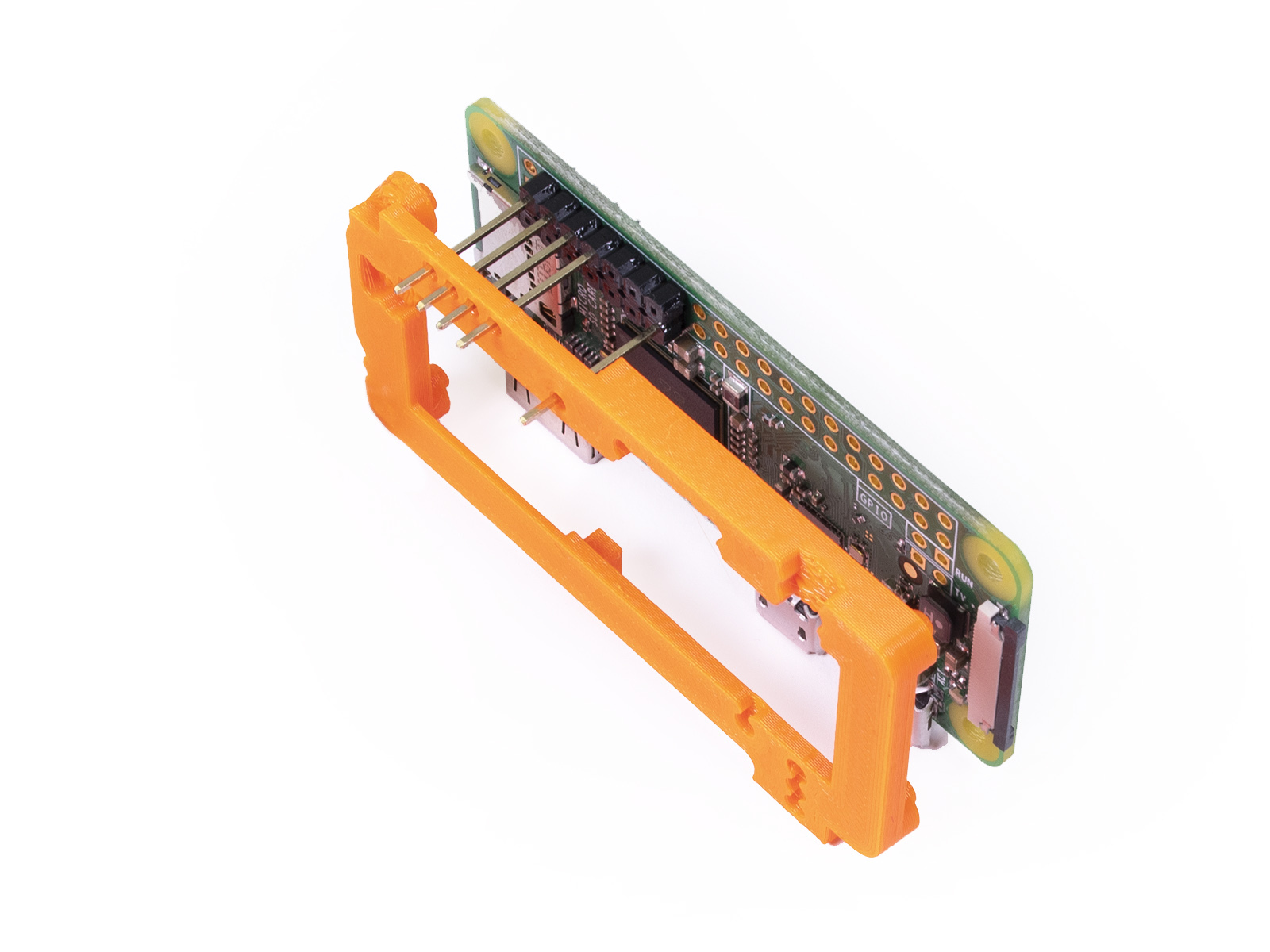 This product includes:
Raspberry Pi Zero W with 5 soldered pins (1 pc)
Reviews
The Seller does not verify whether the published reviews come from consumers who have actually used or purchased the products or digital content or service. Reviews are provided by registered PRUSA ACCOUNT users.
In stock
Preparation time: 3-5 business days.