Loctite 3D 3843, Matte Black 1kg
Loctite 3D 3843 is a durable and resistant resin with moderate temperature resistance (HDT 63 °C), high impact strength, and versatility for a broad range of applications.
Description
After a thorough validation process of the Henkel company together with Prusa Research we are bringing you Loctite 3D 3843 HDT60 High Toughness resin. We have validated not only that you can print this advanced resin on the Original Prusa SL1S SPEED but while following the specific workflow of post-processing, you can rely on the mechanical properties of the print defined by the manufacturer.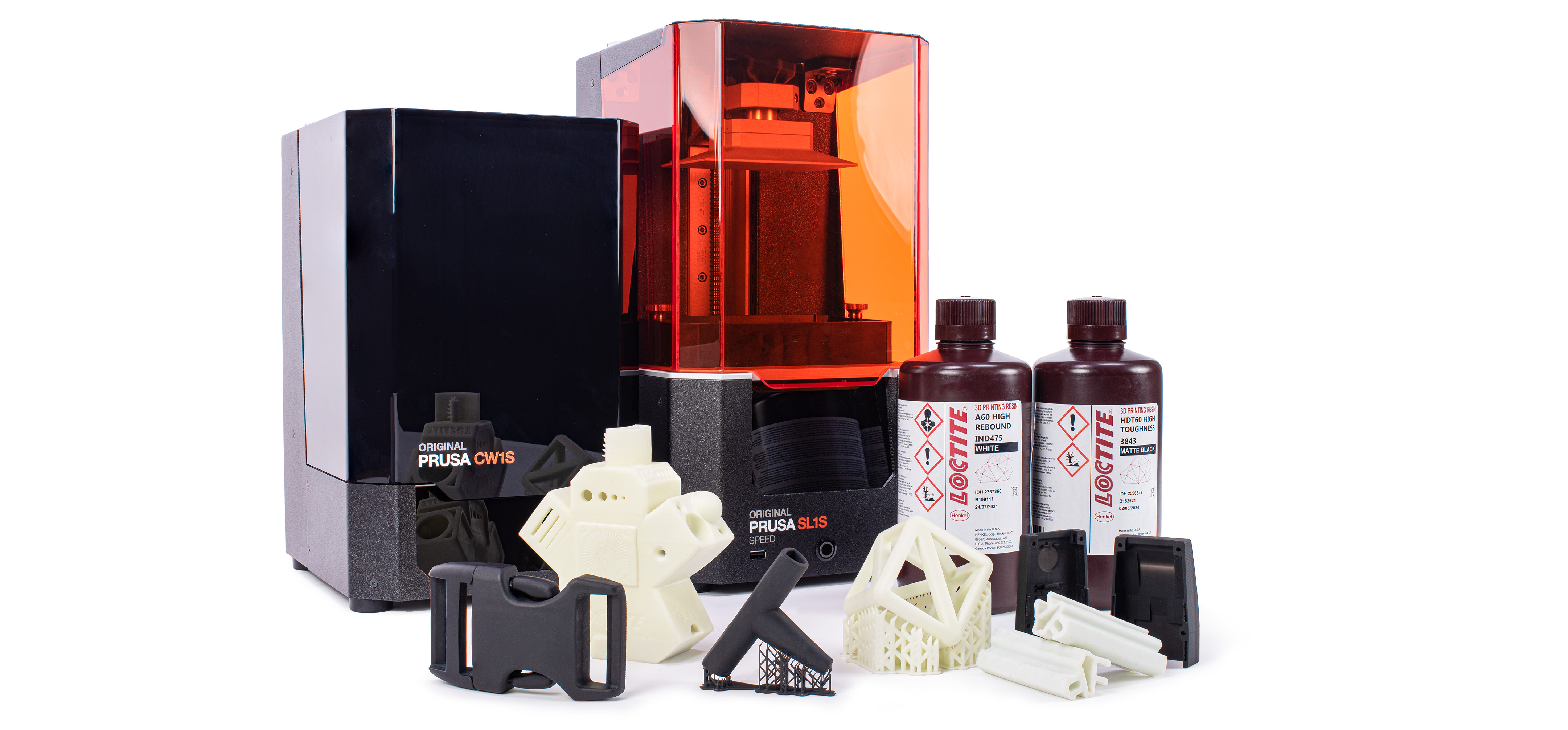 ---
This material is a high-strength engineering plastic with great impact resistance and an excellent surface finish. It is ideal for a wide variety of tools in production - manufacturing aids, jigs and fixtures, housings and covers. It displays high green strength and HDT enabling it to print accurately and function at room temperature.
We recommend using a combination of Loctite 3D Printing Cleaner C, compressed air and IPA for washing. Please follow recommended workflow for optimal results.

You can find more technical details about the material in Technical Data Sheet.
Download SDS from the manufacturer's repository
Reviews
The Seller does not verify whether the published reviews come from consumers who have actually used or purchased the products or digital content or service. Reviews are provided by registered PRUSA ACCOUNT users.
In stock
Preparation time: 3-5 business days.