PRESS RELEASE
FRANKFURT, November 15, 2021 - Prusa Research continues to expand into other areas of the 3D printer market, acquiring an 80% stake in Trilab, a Czech company that develops and manufactures 3D printers primarily for the corporate sector. The value of the acquisition was not disclosed. The acquisition was announced at the beginning of the international Formnext exhibition in Frankfurt, Germany.
Prusa Research, owned by Czech entrepreneur and investor Josef Průša, invests in another Czech company that develops and manufactures 3D printers. Prusa Research is looking to acquire an 80% share as a strategic partner in Trilab, a Hradec Králové-based company founded in 2016 by Vojtěch Tambor and Michal Boháč. Both founders as well as the entire Trilab team remain in the company, which will continue to operate as "Trilab - A Prusa Research Company."
Like in 2018, when Prusa Research acquired a 100% stake in Futur3D, the company is looking to expand its range of products with new types of 3D printers. However, this time there won't be a new Original Prusa 3D printer model. "Trilab produces high-quality 3D printers for the corporate sector and their brand is very well established in this area. Our machines are aimed more towards hobbyists and they are open-source. This approach may be limiting in corporate and industrial sectors," says Prusa Research CEO, Josef Průša.
"At the beginning of 2021, we realized that if we were to expand into more markets and accelerate our growth, we needed a strategic partner. After months of negotiations with many foreign companies, we came to a somewhat surprising conclusion: the best solution is to join forces with another Czech company - Prusa Research," says Trilab CEO Michal Boháč.
Trilab develops and produces 3D printers based on so-called delta kinematics. In the cartesian design of Prusa 3D printers, the heatbed moves from front to back and the extruder travels in two axes. Trilab's machines feature an extruder controlled by a trio of arms arranged in a triangular shape. This design enables the use of a lighter extruder, which leads to higher printing speed while retaining a high level of accuracy and print quality.
Trilab's flagship printer, the AzteQ Industrial, features an actively heated print chamber, replaceable print heads and print sheets, and even remote management. The AzteQ can print large models up to 40 cm in height and supports advanced materials with high mechanical and chemical resistance, such as ABS, ASA, nylon, polycarbonate, and other emerging durable materials and composites.
This is also the area where one of the possible synergies of both companies arises. "Advanced materials, which Josef Průša develops under the Prusament brand, are a perfect match for our 3D printers - and there's great potential for future development. Already, our customers are excited to see 3D prints made on our machines with Prusament PC Blend," says Trilab CTO Vojtěch Tambor.
Both companies will cooperate in other areas as well. They intend to share development, business, and marketing experience. "We found that we complement each other perfectly. We have a great B2C system - without any intermediaries, we're capable of distributing our 3D printers and materials to the entire world directly from our HQ in Prague. Trilab has business partners not only in the EU but also in Japan, Izrael, Canada, and Australia. Their business experience is completely different than ours," explains Josef Průša.
For Prusa Research, the acquisition of Trilab is another step towards expanding its business-oriented portfolio. Průša has also recently unveiled a fully automated 3D print farm called Prusa Pro AFS at the EXPO 2020 Dubai, with the 2022 release date.
Formnext visitors will find Prusa Research and Trilab Group in hall 12.1, in booths A127 and G108 respectively.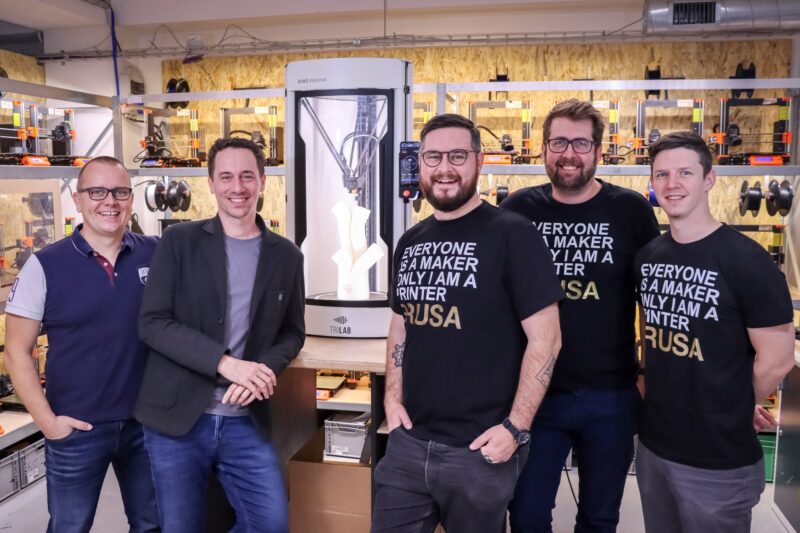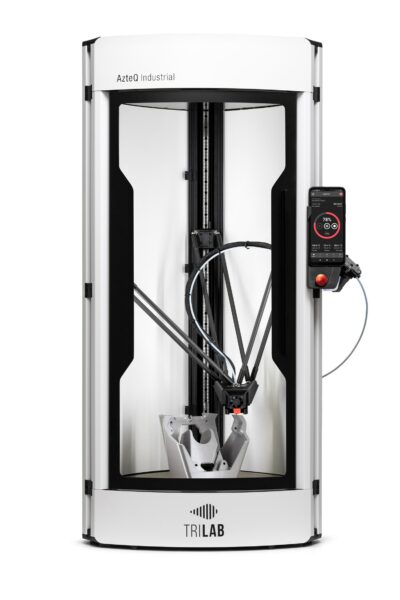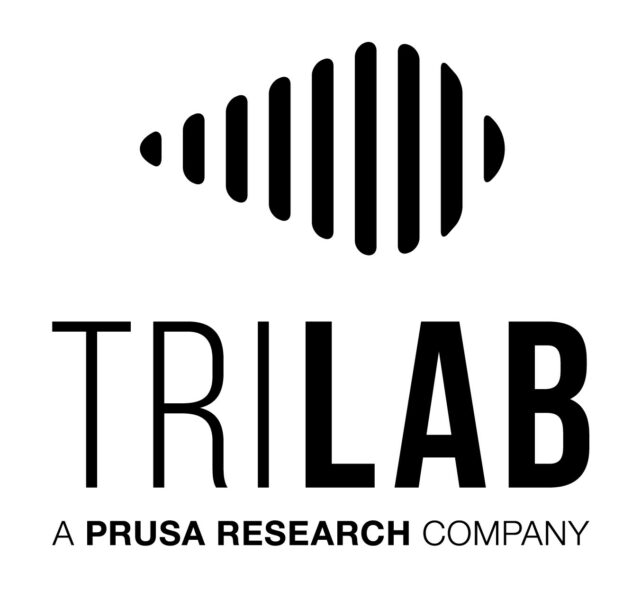 For further information, contact:
Martin Bach
E-mail: [email protected]
Mobile: +420 724 366 708
About Josef Průša and Prusa Research a.s.
Prusa Research was founded in 2012 and in recent years became one of the fastest-growing technology companies in the Czech Republic. In 2020, it achieved a revenue of CZK 2.17 billion. Its founder, Josef Průša, was named EY Entrepreneur of the Year 2021 for the Czech Republic and ranked among the 30 most promising young entrepreneurs in the Forbes Europe 30 under 30 list.